August 18, 2017




7:00 pm - 9:00 pm
Restorative Yoga & the Conduit Sounds Workshop
at Samadhi Yoga Studio in Manchester
Friday, August 18th, 2017, 7:00pm – 9:00pm
$35 per session, registration required.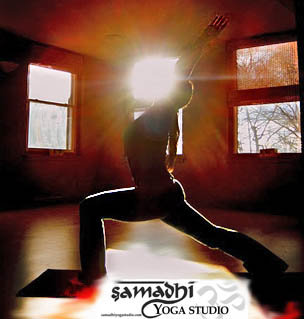 Join Restorative yoga instructors Jude and Sarita, and The Conduit Sound musicians as they guide you into this blissful and revitalizing yoga experience. Restorative yoga is a grounded, less physical practice that works to release both muscles and connective tissue.  In it you will use a variety of props (blankets, bolsters, straps and eye pillows) to support and stabilize the body while promoting renewal, physically as well as mentally. Breath work, supported poses, hands on assists and brief meditations will bring you to a place of complete relaxation.
As a very special treat, the Conduit sound artisan will be performing a live sound and vibration meditation with Tibetan Singing Bowls, crystal bowls, and planetary-tuned gongs to treat yourself to this deliciously restful practice, and leave feeling completely renewed!

Registration is through Samadhi Yoga. – CLICK HERE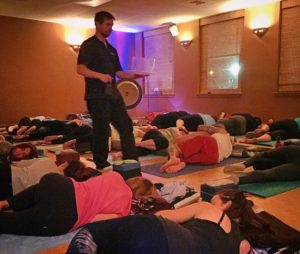 Location
Venue Phone: (860) 646-4341
Venue Website: http://samadhiyogastudio.com/
Address:
283 E Center St
,
Manchester
,
Connecticut
,
06040
,
United States