June 25, 2017




11:00 am - 2:00 pm
Coventry Farmers' Market Wellness Fair
On Sunday, June 25 from 11 a.m. to 2 p.m. the Alliance For Holistic Living, partnering with the Coventry Regional Farmers' Market at Hale Homestead, will bring visitors our 7th Rise & Shine Wellness Fair. Previous events have been a great success with Alliance members and local practitioners providing information and hands-on experience emphasizing the benefits of holistic living.
The Coventry Farmer's market is held each Sunday from June through October at the Nathan Hale Homestead. It is the largest market in Connecticut and one of the premier markets in New England. The average attendance is approximately 1500 people each week. The event is more than a market as each week they have themed events taking place.
The Wellness Fair will have its own area of the grounds to set up exhibits offering an array of holistic modalities. Exhibitors will include many members of the Alliance; however, space is open to the general holistic community as well.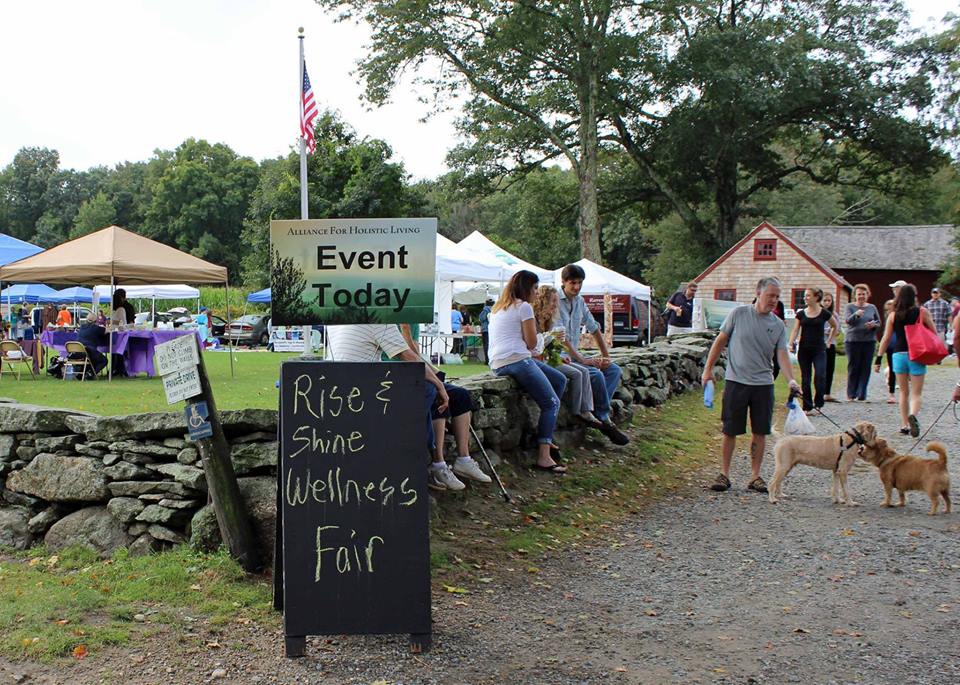 Location
Address:
2299 South St.
,
Coventry
,
Connecticut
,
06238
,
United States
Description:
Host of the Coventry Farmers Markets